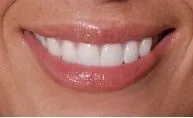 Dental Crowns In West Houston, Katy & Sugar Land, TX
Could your smile benefit from a dental crown? A crown is a very common restorative dentistry procedure and one of the best ways to strengthen and rebuild a tooth after severe decay, an injury, or a dental infection. A crown also offers esthetic benefits for the wearer. If you are curious about dental crowns, how they work and how much they cost, you've come to the right place.
The Benefit of a Dental Crown
When a tooth is weak or damaged, a dental crown is often the restoration that saves the day (and your tooth). A crown is a tooth-shaped cap that covers what's left of your tooth's structure to stabilize it, strengthen it, and protect the natural tooth. It also restores the tooth's appearance, which is particularly great if your tooth has been misshapen or discolored due to injury or decay. A crown is an incredibly versatile restoration.
The Art of the Dental Crown
Here at our practice, Dr. Nandish and her team are also dedicated to not just how a restoration feels but also how it looks. We consider ourselves not only doctors but artists when it comes to repairing and restoring smiles. Dental crowns are crafted from the very best materials such as ceramic or porcelain, as these materials are not only durable but also mimic the appearance of a real tooth. When you get a dental crown from our team no one will even be able to know the crown isn't a real tooth. Crafting beautiful, lifelike crowns is our artform.
The Cost of Crowns
A dental crown can range in price from about $1000-$1500 without insurance. If you do have insurance, a dental crown is considered a necessary restoration, which often means that your insurance should cover it. While it's important to speak with your dental insurance to see how much they will cover, most insurance companies will cover crowns at about 50 percent. If you have concerns about the cost of your crown, we want to work with you to make it possible for all of our patients to be able to afford the dental work they need. Feel free to ask us about payment options.
If you are dealing with a weak or damaged tooth, then a dental crown could preserve the tooth and protect it from further damage.
Don't ignore dental injuries and other problems. Call Lakeview Dental in West Houston, TX today at (281) 558-6315 to schedule a consultation. You owe it to your smile. We provide services to Katy & Sugar Land, TX communities!